Protect Your Home From Water Damage, Fire Threats, Mould Growth And Add 10+ Years To The Life Of Your Roof With Our Affordable, Premium Roof Restoration Services – Guaranteed.
Increase your property value and protect your home from Melbourne's harshest weather conditions for the next 10 years with our award winning roof restoration services
Discover The Quality Roofing Services You Want, At Prices
You'll Love
The Only Roof Restoration Company in Melbourne with
100% Positive Online Ratings
Don't Be A Victim of A

Roof Restoration Scam
Here are 7 Key questions you must ask when hiring a Roof Restoration company in Melbourne.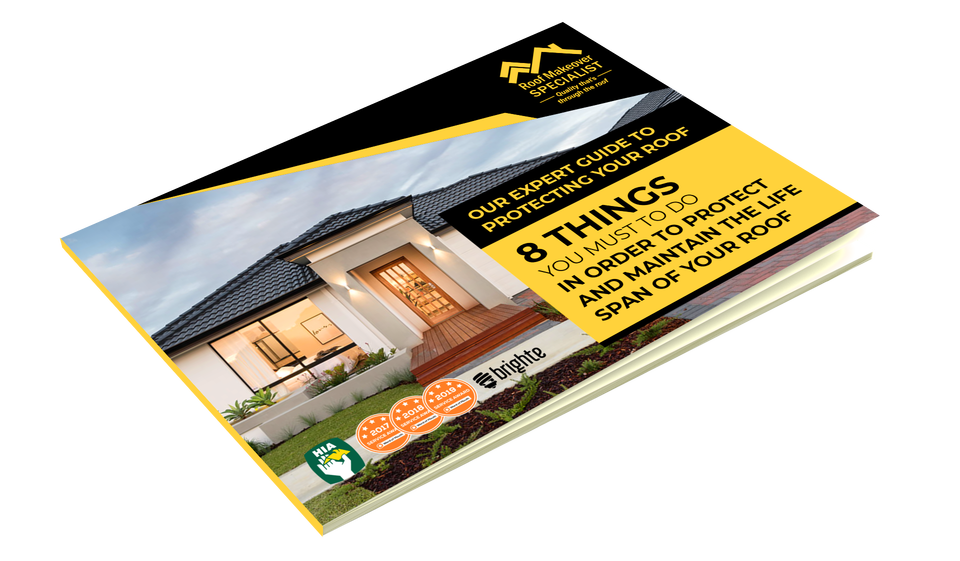 Avoid Costly Roof Repairs With These
8 Tips
Want to avoid leaks and keep your roof in tip top shape for years to come? Check out our expert guide to protecting your roof. Inside, you'll discover 8 things you must do to protect the lifespan of your roof, PLUS 4 questions every homeowner must ask before hiring a roofing company. Click below to grab your FREE copy!
Roof Jobs We Have Completed
When it comes to roof restoration in Melbourne, our local family-run
roofing company is second to none.
Our Unrivalled
TRIPLE GUARANTEE

, that average Roof Restoration companies can't match!
We're so confident in the quality of our work and materials that we're willing to put our money where our mouth is
Forget about a roof that cracks, blisters, and peels in a matter of months. Our exclusive Certified Premium Resin is made in Melbourne for Melbourne homes and guaranteed to last 10 years!
You'll get the prompt, professional service you deserve or we'll make it right. Our licensed, trained, full-time roofers fix leaks right the first time, and that's a promise.
When we're finished, you're guaranteed to have the best-looking, leak-free roof on the block. We treat your home as if it were our own and back up all our work with a 10-year warranty.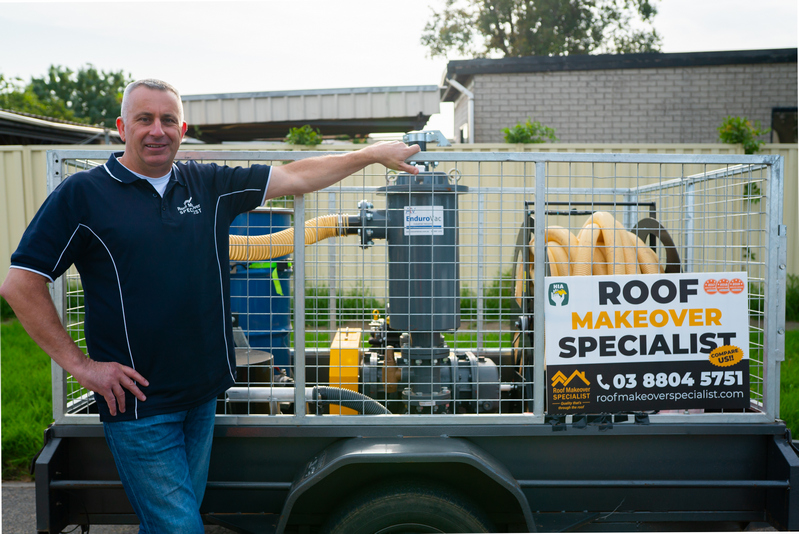 Need Roof Repairs Or Restoration?
Book Your 21-Point Roof Inspection With Confidence
Does your roof look chipped or faded? Signs of leaks? Claim your FREE 21-Point Roof Inspection (normally $180) today.
While most roofers just want to hand you a quote and close the job, we take a different, more informed approach. Our roof restoration specialists will come to your property, examine your entire roofing system – ridges, valley, tiles, and gutters – for any signs of issues, and even take pictures so there's zero doubt. Finally, we'll create a detailed report and action plan and sit down with you to go over the whole process so that you can make an informed decision you feel good about. There's absolutely no cost and no pressure. This is simply how we prefer to do business.
Sound fair? Click below to claim your 21-Point Roof Inspection today.
We Could Tell You How Experienced, Prompt, & Professional We Are, But We'd Rather
Let Them Tell You..
Melbourne Based. Australian Family Owned and Operated. Locally Trusted.
Ready to take the first, free step to restoring your roof and your peace of mind? Call today or book in your no cost, no obligation 21-Point Roof Inspection. We're more than happy to help.
HAVE YOU SEEN ONE OF OUR CARS AROUND?

Photograph the car anywhere, attach the time and place and receive a 20% discount on your restoration….T n C's apply
We serve all Melbourne Metro Region
Let's Talk
About Your Roof

Makeover!
Cracks? Leaks? Questions? We're here to help. Contact us today for a fast response.